Innovations
Paperless & Legal Document Processes
We are specialized in document management solutions since 2002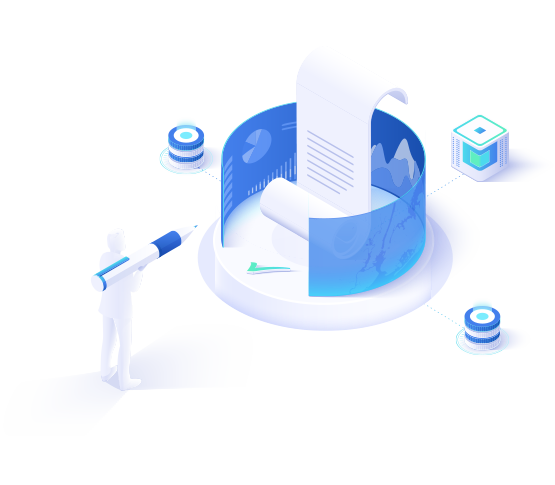 We have developed a family of own solutions ('CM R&B') intended for the integration of non-SAP applications with document management on the IBM platform (Filenet, Content Manager) to link business processes with document information.

The most recent novelty is our replacement storage solution compliant with Swiss regulations: it is finally possible to electronically manage, with a software solution, all tax and business documents, with full legal validity. The card is no longer needed.

In the SAP environment Sowre is an integration specialist using IBM's Content Collector for SAP solution.

For process management, the component of excellence used by Sowre is the Filenet BPM / Case Manager solution.
CM R&B
Ready solutions for document management at the service of applications
A family of ready-to-use, feature-rich solutions for integrating business applications with IBM document management solutions. With CM R&B solutions, the information of the document system is made available to business processes and activities thanks to the integration with applications. Users can recall documents directly from management screens without having to worry about carrying out separate searches or typing codes and keys. The desired documents are instantly available - user productivity is maximized.
iFN
Intelligent, profiled and secure consultation of business documents
The solution that favors the use and dissemination of a document solution with a powerful and versatile web access tool, easy and intuitive, profilable and secure.
With iFN, all documentary information is immediately available as needed and to whom it is needed.

The processes are made more efficient through the availability of documentary information in a secure, targeted and extensive manner.
Each business process can benefit in its execution from the information support offered by the document management platform.
d-Process
The solution for managing the entire life cycle of document processes
Ideal solution for companies and engineering and design departments, which have to manage large volumes of complex and articulated documents, d-Process allows complete and flexible modeling of processes and constant monitoring and control of progress.
The robustness, scalability and security of the solution, in addition to the confidentiality and confidentiality of the contents, are guaranteed by the IBM document repository.

Thanks to IBM Portal, the collaboration and integration of external and internal entities, as well as the availability of documents and real-time information on progress, allow high savings on process management costs.
Graphometric signature
To sign electronic documents without having to print them: end-to-end document cycle
Delivery notes, personnel documents, generally all documents that require a signature for acceptance normally must be printed in order to be able to sign the person concerned.
To return signed to the document system they must be scanned later.

With the graphometric signature solution this step is avoided, an already electronic document can be validly signed, to all intents and purposes. The document remains in the document management system, accompanied by the signature, without the need to pass through paper. An exceptional saving in time and costs, a drastic simplification of processes.