K-Archive is a solution for archiving and storing documents in electronic only form.

K-Archive allows the Customer to archive the relevant documents (fiscal and legal) in an exclusively electronic format: no further paper-based documentary support is necessary.
Documents archived with Kloudarchive have the same legal value as paper documents as regards the integrity of the content; thanks to the so-called timestamp they also have a precise time reference.

K-Archive is provided in full service mode in the Cloud or on premise on your systems.
Swiss replacement archiving
Proposal
K-Archive is a solution that manages the archiving of corporate documents in an exclusively electronic form in compliance with Swiss laws and international standards.
The customer can effectively eliminate the paper archives, without contraindications from a legal or fiscal point of view.
Peculiarities
The solution works in a highly automated way and keeps the data within Switzerland.
The integrity flow is based on official and public credentials, provided by Swiss Post.
The solution has been verified and approved by lawyers and leading consulting firms.
Case Mapei

State of the art - Swiss Txt Cloud
The documents are archived in Switzerland
Documents never leave Switzerland

Case Hupac

Documents are archived internally
Documents never leave Switzerland
Benefits
Documents processed
The main documents for which K-Archive is used, as a standard, are invoices and accounting books. However, K-Archive can legally archive any type of document (e.g. contracts, technical specifications, offers, etc.).



Compliance
K-Archive complies with all Swiss standards and regulations.



Cloud or on premise
The solution is provided both in convenient cloud mode and on premise.



Always in Switzerland
The architecture of the cloud solution used by K-Archive ensures that documents will always be managed within Switzerland and will never move out of the country.



Proven solution
K-Archive is used by many customers, some of them with over 10 years of use. The best guarantee of reliability, safety and operational tranquility.



Verified
K-Archive has been tested and approved for use in Switzerland by renowned lawyers and leading consulting firms.



Fully scalable
Starting with 500 documents per year, we arrive at several million documents per year. K-Archive is suitable for companies of all sizes, accompanying them in their growth.
Keys in hand – full service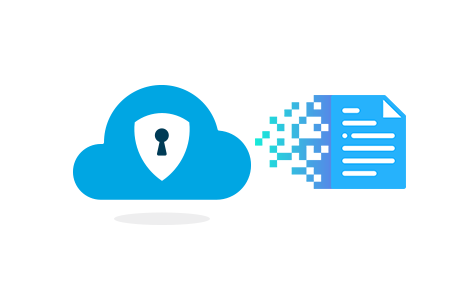 Complete service
K-Archive is proposed as a complete service solution: once the documents to be processed are extracted by the user (in the first part of the process), their subsequent management will be handled by the supplier, carried out by duly delegated personnel of the supplier. The extraction process is supported by a specific bridging component and is an easy and largely automated operation; this allows the customer to independently start the archiving processes according to their business needs.
Full control
The proposed solution is designed to allow the customer complete traceability. The customer will always have an overview of the process and access to all reports on the execution of the operations (the so-called 'logs'), in order to be able to control the operations. The customer has an explicit right to audit, the supplier undertakes to support the audit operations.
Functionality
Digital signature
Time stamp
HTTPS / SSL (Secure channel) certificate
Data backup and disaster recovery
Server management and data center security
Process
Upload
Download of documents with metadata descriptors (indexes)
Archiving
Archiving of batches of documents according to regulatory provisions
Digital signatures and time stamps
Storage
The documents in the archive, available for any search, visualization, download and verification operations
Infrastructure
Swiss Cloud
Documents are archived in CH
Documents never leave CH



References
Your best guarantee
Proven solution: K-Archive is used by many customers, some of them with over 10 years of use. The best guarantee of reliability, safety and operational tranquility.
Some examples: Alisped, Allianz, Colacem, De cecco, Ducati, Eni, etro, Gascom, Minardo, Metalwork, Moby, Mediaset Premium, Q8, Vodafone, Exquisa; in Switzerland Hupac and Mapei CH.
Swiss legal compliance
Federal Act on the Amendment of the Swiss Civil Code
(Part Five: The Code of Obligations - 220)- (art. 14, com. 2-bis).
"2bis - An authenticated electronic signature combined with an authenticated time stamp within the meaning of the Federal Act of 18 March 2016 on Electronic Signatures is deemed equivalent to a handwritten signature, subject to any statutory or contractual provision to the contrary."
Ordinance of the FDF on Electronic Data and Information
(OelDI - RS 641.201.511) The Federal Department of Finance (FDF), (art. 3).
If electronic data is transmitted and stored with a signature, the conditions for evidential value are fulfilled when:
(a) electronic signatures are used to safeguard the transmission and storage of data;
Ordinance of the Books of Commerce digital preservation (olc - 221.431) (art. 9, com. b-1 b-2)
alterable media information is accepted when:
1. technical procedures are applied to ensure the integrity of recorded information (eg digital signature);
2. you can unequivocally prove the time of information storage (eg by time stamp);
Use of local Time Stamp Authority, TSA (i.e. SwissSign) and Digital Signature (i.e. Poste -SwisseID)